---
Prisons and detention practices play a fundamental role in modern states in general, and authoritarian and post-authoritarian states, in particular. This project explores the historical and contemporary role of detention in Myanmar and its significance for the reconfiguration of state and society. This project will generate field-based knowledge about the history and consequences of detention practices (including structures, policies, institutional arrangements and everyday life) in Myanmar and explore how the contemporary penal system responds to the current political thaw. Using the notion of the legacy to capture the idea of practices of the past having powerful and productive effects through time the project explores how practices of detention persist yet mutate and have consequences for individuals, institutions, state and society. The project will illuminate people's experiences of detention and the ways in which detention practices contribute to or detract from the establishment and maintenance of democracy and peace.
Call for abstracts: critical perspectives on penality in SE Asia.
People
---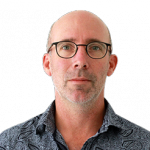 Andrew M. Jefferson
Senior Researcher
Psychologist, Ph.D.



LinkedIn profile
Tomas Max Martin
Researcher
Anthropology and Development Studies, Ph.D.


Materials
---
Presentation: Researching criminal justice systems Download PDF Faculty of Law, Yangon University, November 23rd 2016 Presentation: Legacies of Detention in Myanmar Download PDF Summit Parkview, Yangon, Myanmar, November 21st 2016